The experienced Rappahannock Real Estate Team applies our extensive expertise to meet your needs.
Whether we are finding your dream home or selling your current home, we address every detail of your transaction carefully.
Our entire team is dedicated to your complete satisfaction.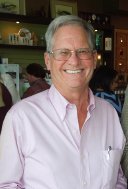 Butch Zindel, owner and broker of Rappahannock Real Estate, has been helping buyers and sellers for 40 years. His more than 50 years of construction experience provides him with hands-on experience to recognize well-built homes, as well as homes that may present future problems.  This is a tremendous asset to you.
A resident of Rappahannock since 1978, he has gained an extensive knowledge of zoning regulations through his service on the Rappahannock County Board of Zoning Appeals and Planning Commission.  Butch was chosen as the Rappahannock Citizen of the Year 2018 in recognition of his many contributions to the community and surrounding region.
A dedicated community volunteer, Butch was recognized as Boy Scout Leader of the Year and received the Governor's Award for Volunteering Excellence in 1990.  He has served on the Board of Directors of Greater Piedmont Realtors® and the Board of Directors of The Child Care & Learning Center located in Washington, Virginia.
Butch was a Bronze Star recipient in Vietnam.
Please contact Butch at 540.229.0199 or butch@rapprealestate.com
Judi Burke, a native of Rappahannock, is very familiar with Rappahannock County and all surrounding counties. A Realtor since 2004, Judi provides outstanding real estate services. She looks forward to successfully marketing your home or helping you find your perfect home or property.
Please contact Judi at 540.631.6103 or judi@rappahannockrealestate.com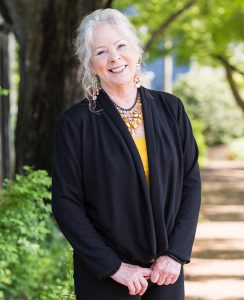 Emily Moore has been licensed, and selling Real Estate in the Commonwealth of Virginia for over 16 years – residing in Northern Virginia 20 years before moving to Rappahannock County.  She has been involved in the business for many years here, and in her native state of Maine.  Her commitment to her clients is based on their trust for service, support, guidance, and knowledge.
Please contact Emily at 703.407.0908 or emily@rappahannockrealestate.com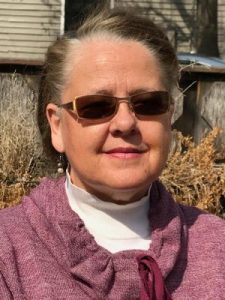 Beverly Atkins earned her real estate license in 1978. A Rappahannock County native, Beverly recently retired after a 35-year career in local government to pursue real estate full time. Beverly's extensive knowledge of the area provides her with the innate ability to find your perfect property to buy or rent.
Please contact Beverly at 540.675.3843 or beverly@rappahannockrealestate.com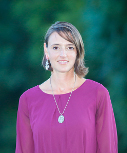 Julie Garrett is a very energetic agent here at Rappahannock Real Estate LLC and goes above and beyond for her clients. Julie graduated Virginia Tech in 2002 with a Bachelor's in Agricultural and Applied Economics with an emphasis on Business Management and a Minor in Real Estate. She was an active and successful agent in the New River Valley area, and is now with us working just as hard. Julie does amazing graphic design and photography which allows her to market properties in a way that gets more attention and better offers. We are excited to have her working with us and are confident she will represent you with the top-notch standards of Rappahannock Real Estate, LLC.
Please contact Julie at 540.522.3886 or
markitmepro@gmail.com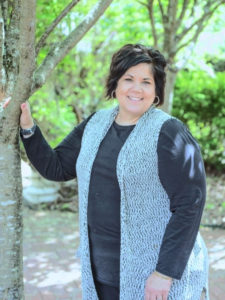 Linda Baldwin, a native of Rappahannock County, has been working in the real estate field for the past 20 years. After taking a break from real estate to raise her family- she recently reactivated her license and is eager to help clients find their dream property and/or help first time homebuyers become new homeowners. She looks forward to meeting new clients as well as working with repeat clients.
Please contact Linda at 540.675.1190 or lindabaldwinx3@gmail.com
Nancy Michell was born and raised in Madison County with a background in insurance. She is knowledgeable about the local community and surrounding areas. Nancy earns the trust of buyers & sellers with her commitment for excellent customer service, resulting in numerous referrals. She has a real interest in home renovations and design, giving old homes new life. Nancy and her husband live on a small cattle farm in Madison with their daughter Sadie and dog Gus.
Please contact Nancy at 540.222.8789 or nbmitchell21@gmail.com
Let us provide the outstanding service and results you deserve.